Christopher Emerson, Ph.D. is a licensed clinical psychologist (PSY23147) in private practice since 2005. He provides psychotherapy for individuals, couples, and groups in a Palm Springs, California-based private practice.

Dr. Emerson is a graduate of Fielding Graduate University ( www.fielding.edu ) in Santa Barbara, California, an APA-accredited clinical psychology program. Chris completed his pre-doctoral practicum and internship at The Maple Counseling Center ( www.tmcc.org ) in Beverly Hills, California, which provides long-term psychodynamic psychotherapy in an outpatient community clinic setting.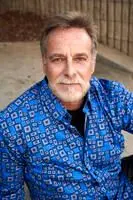 Dr. Emerson works to help patients explore and integrate spiritual and existential concerns as components of psychological and emotional well-being. His clinical focus is the treatment of individuals with anxiety and mood disorders utilizing psychodynamic and existential approaches, working with patients to help facilitate creative and spiritual growth, and working with couples to facilitate the revitalization of intimate relationships. Dr. Emerson is EMDR-trained, and also treats substance abuse, sexual compulsivity, and trauma. He facilitates a weekly psychodynamic process group for gay men.

Chris has presented workshops on Chronic Illness and Loss for the city of Beverly Hills, presented at the annual research and education meeting of the Spondylitis Research and Therapy Network, and has been published in the Journal of Rheumatology . He coordinated and lectured in the intensive outpatient program at the Sexual Recovery Institute, and has worked as program director and residential therapist at Los Angeles-based inpatient treatment centers for drug and alcohol addiction. Dr. Emerson is currently a consultant to Evolve ( www.coachmanagechange.com ) which provides case management and sober coaching services, and Foundry Clinical Group ( www.foundryclinicalgroup.com ), a collective of licensed mental health professionals highly trained and experienced in treating problems with sex, relationships, trauma and addictions.
A recipient of the Frieda Fromm-Reichmann Award for excellence in psychodynamic theory, practice, and research from Fielding Graduate University, Dr. Emerson's area of research is on models of meaning-making in chronic illness. Dr. Emerson has been adjunct faculty in the doctoral (Psy.D.) program at Antioch University Santa Barbara, and an an offsite clinical supervisor for pre-doctoral interns at The Maple Counseling Center, Antioch University Santa Barbara, and Pacifica Graduate Institute. He is a member of the American Psychological Association (APA), American Group Psychotherapy Association (AGPA), California Psychological Association (CPA), Los Angeles County Psychological Association (LACPA), Group Psychotherapy Association of Los Angeles (GPALA), and Lesbian and Gay Psychotherapy Association of Los Angeles (LAGPA).

Chris is also a published poet, his work appearing in anthologies and literary journals, including Atlanta Review , Assisi, Mantis, Poetry East, Quiddity, The MacGuffin, The Cape Stone, G.W. Review, and many others.